BEING AN OWAY SALON
Promoting an

authentic wellness, creating concrete and effective

custom treatments

with

unique

multi-sensorial experiences.
Choosing to work in an

environment that is 99% plastic free, lowering plastic consumption in the salon and placing a

priority on

sustainability

using safe, hygienic and protective containers such as glass and aluminium.
Expressing

creative artistry

without relinquishing

ethical and environmental commitment, demonstrating a passion for authentic, clean, effective and responsible choices.
Interpreting

style trends

through exclusive reinterpretation of Agricosmetic principles.
Using ingredients with a very high concentration of botanical active ingredients and

eco-compatible work instruments.
Offering

consultation and service

according to the highest quality standards.
Living the

Organic way of life

in every daily aspect of fashion and or style.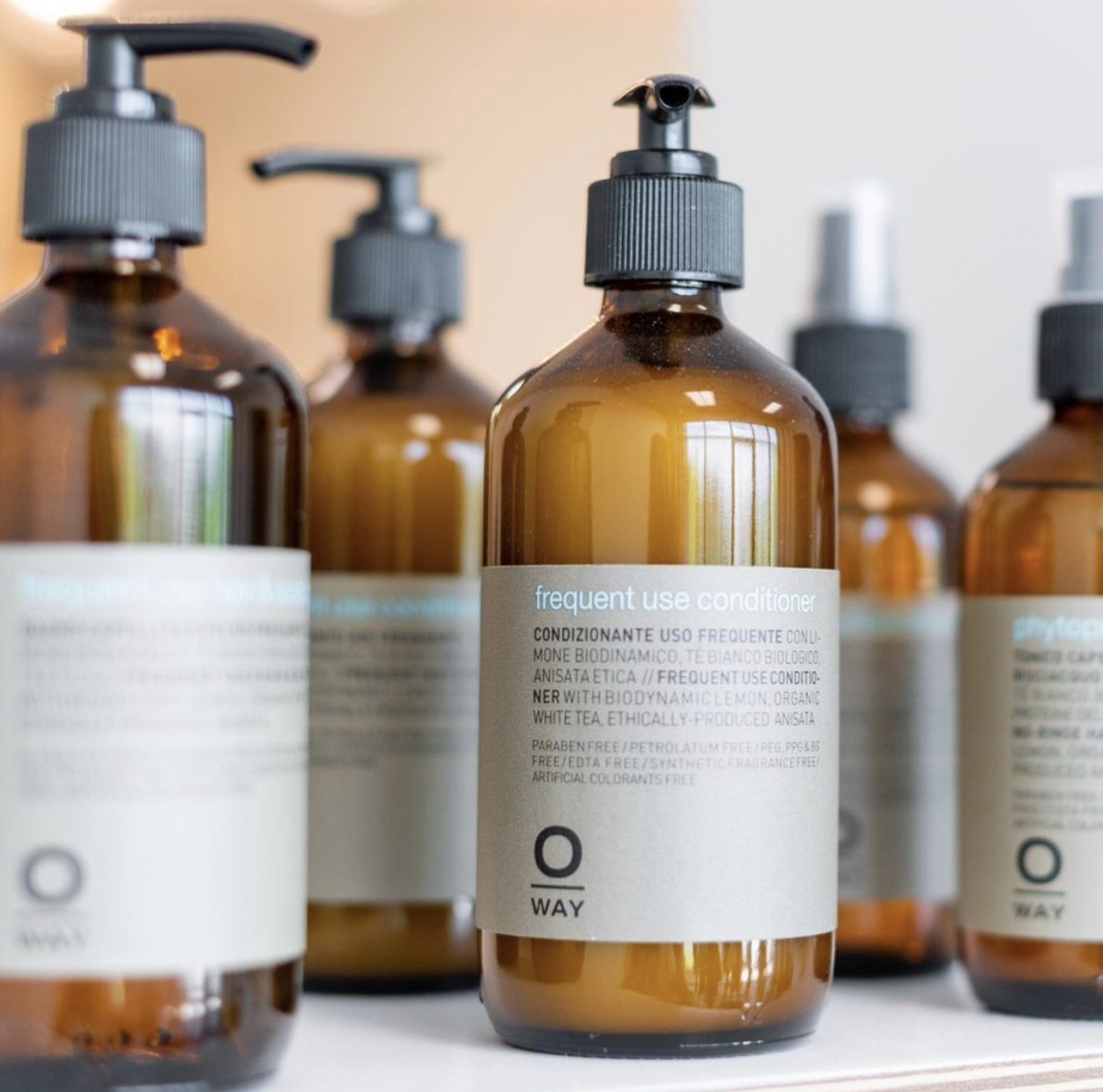 Shampoos & Conditioners
A daily nourishing and purifying ritual suitable for all types of hair. Dedicated to those who wash their hair frequently.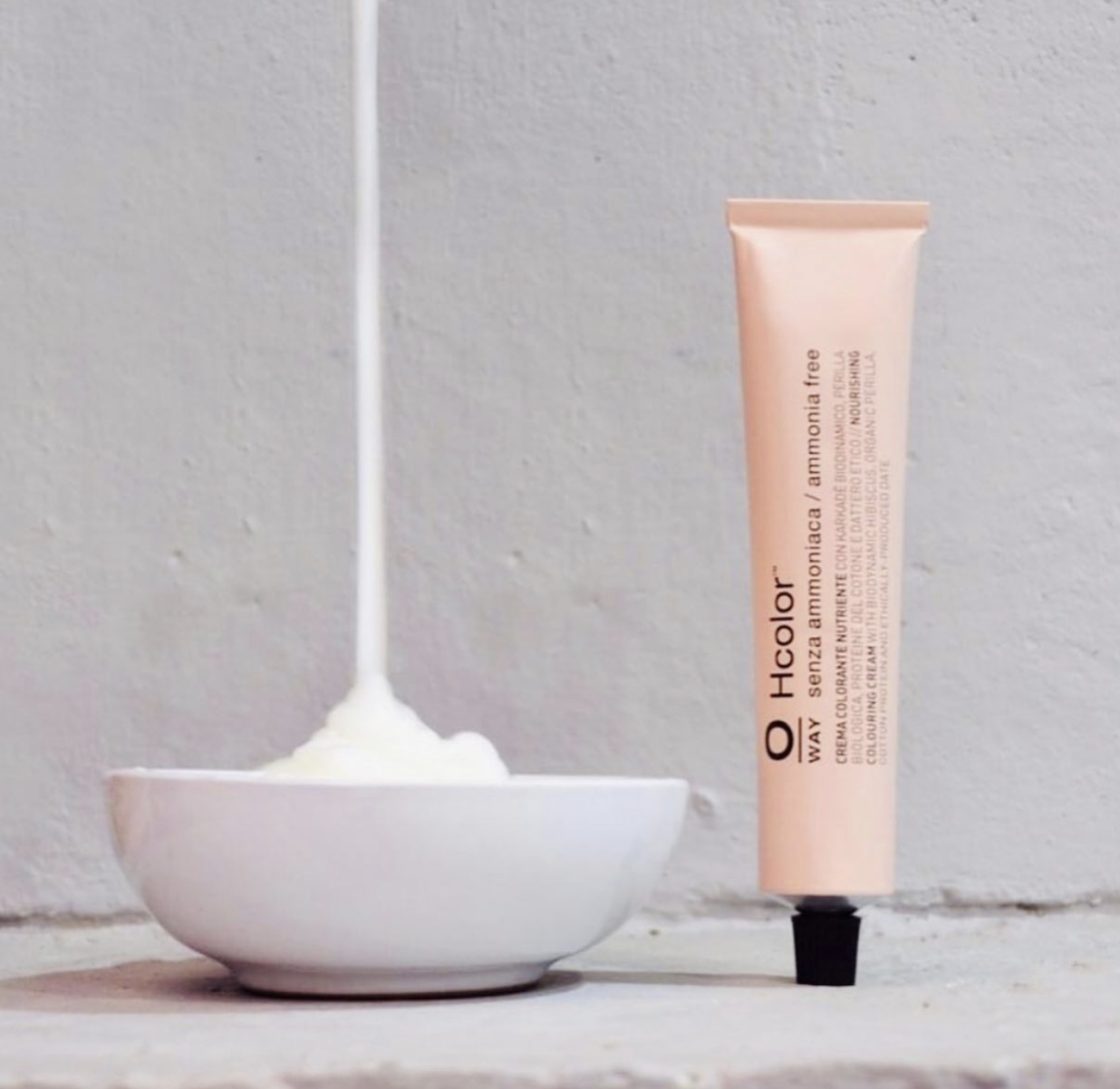 Color Line
Hcolor revolutionizes salon color treatments. The color treatment thus becomes a moment for a perfumed and pleasant relaxing pause, beneficial to the hair fiber while transforming your look.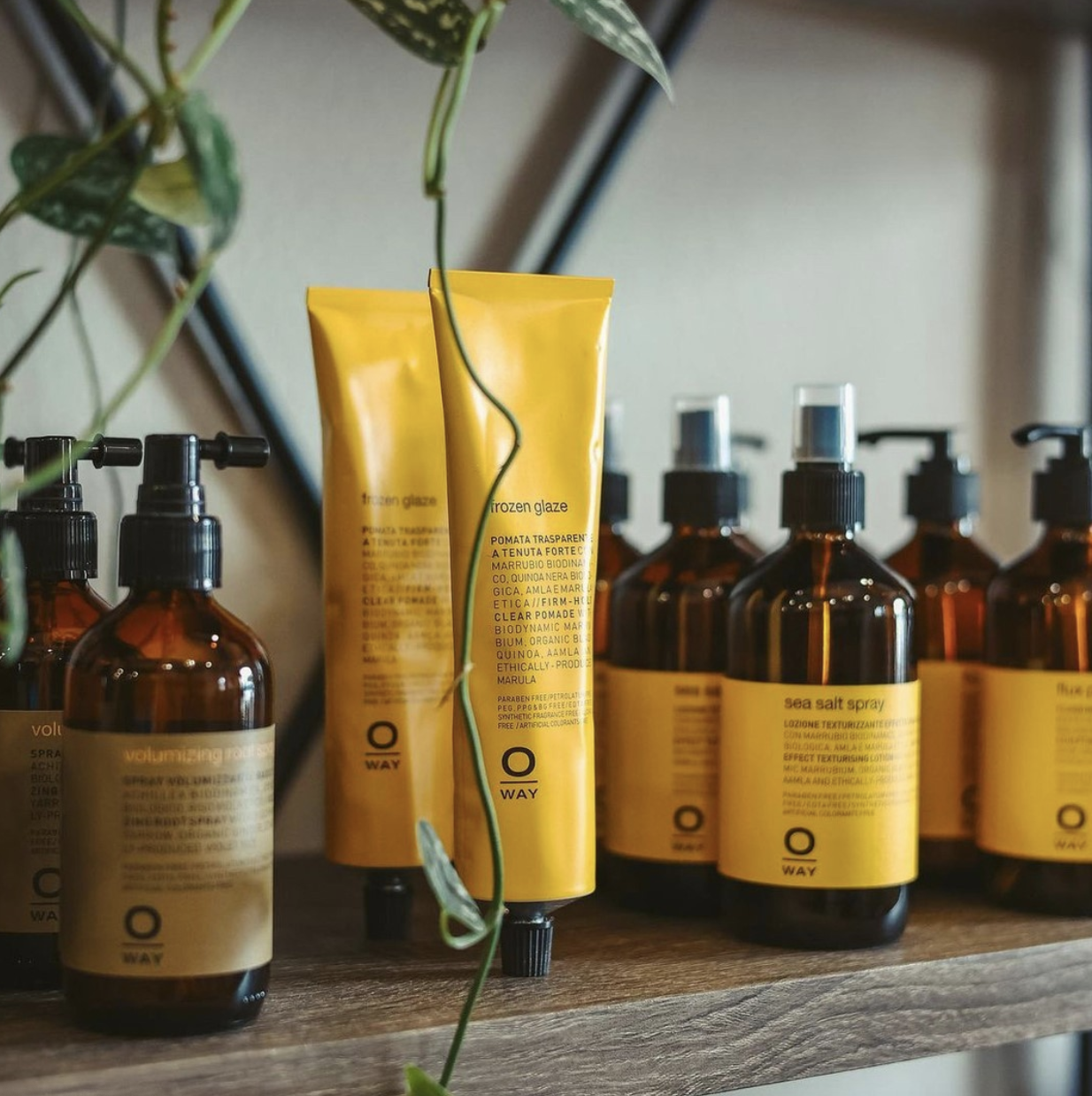 Styling & Finish
High-performance nourishing and hydro-balancing formulas, which give life to infinite styling effects. Unique potions that allow infinite creative expressions on hair, before and after drying.