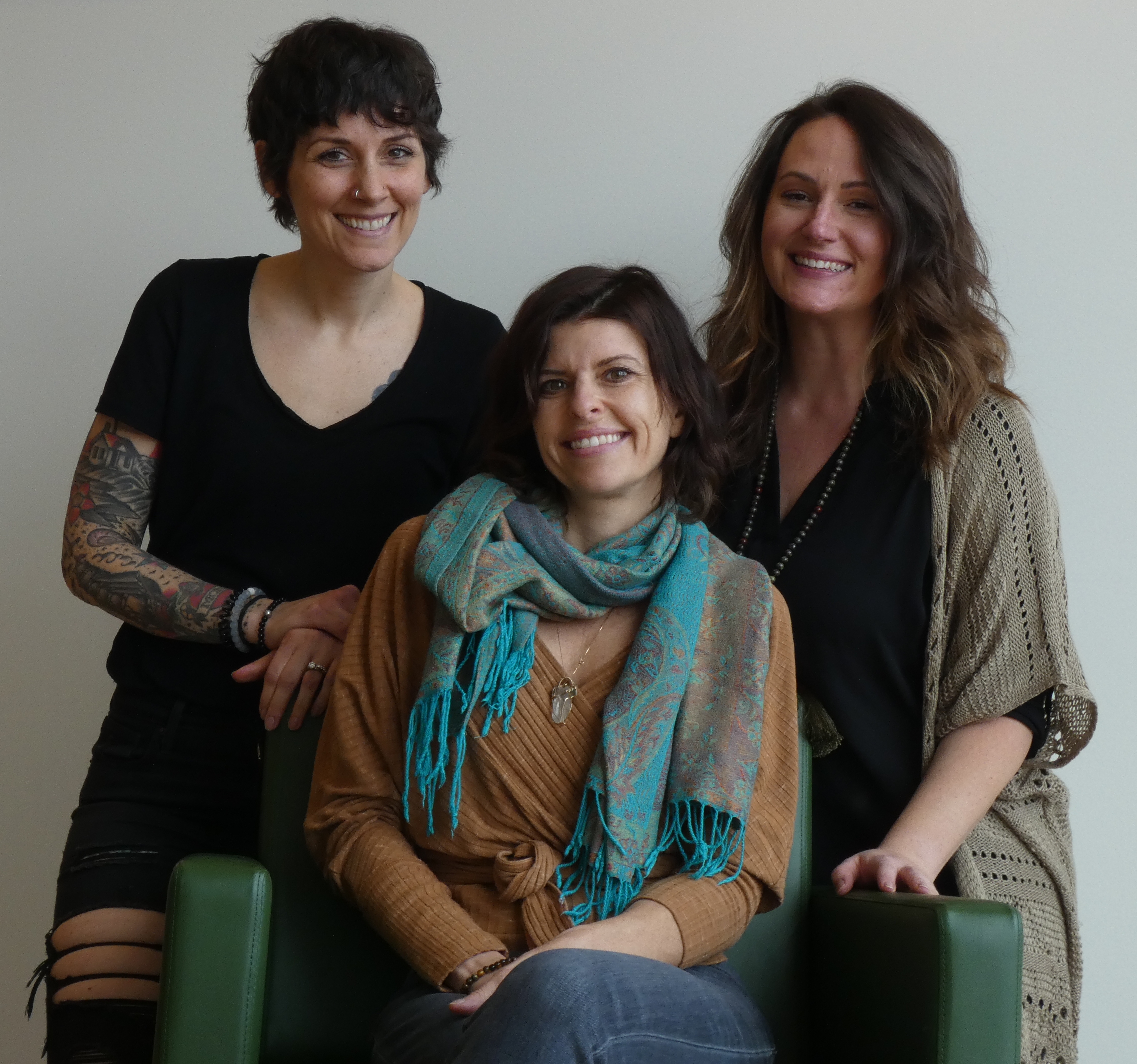 Unmanipulated Beauty
We created a space for you let go of the weight you carry. Use your time here to relax, reset and care for you.
You can choose a silent appointment, get a deep conditioning treatment with a relaxing head massage, or let us enhance your beauty with color or a cut.
Long or short, curly or straight, natural or colored, air dried or blown dry. What makes you feel like yourself? What makes you feel your best? How do YOU like your hair?
Carly Smith
Owner
Carly loves giving clients easy, natural, low maintenance, lived-in hair. She loves texture and is skilled in pixie and razor cuts. She incorporates a lot of hand styling into her work. Carly opened Breathe with her husband because of her passion and commitment to a healthy atmosphere and lifestyle. Her belief that mind, body and soul are connected, and the hair products we use contribute to that alignment.
Taira Stuck
Stylist
Taira really enjoys doing long layered cuts with soft textures. She likes hair to look natural and healthy, and places a high priority on educating clients about their hair. She likes doing natural colors, soft highlights and glazes as well as getting her hands on blondes. She loves doing color corrections. She stays up to date with trends, styles and techniques, and loves learning.
Maria J
Stylist
Maria is a well rounded stylist in all types of cuts and coloring techniques. She has education from Redken, TIGI, and Wella. Additionally, she has hand-tied extension training with Habit, Tight Line and Hidden Beads. She also likes to bring to her clients of interest her favorite meditations to listen to during color services (with sanitized ear buds of course).
"Carly always takes great care and does a wonderful job on my curly hair, and I am happy to say at 40 I finally have a regular stylist who knows how work with my difficult hair. The organic products she uses have made my hair much healthier after it being damaged and losing a lot from treatments at other salons."
Carrie
"New salon in downtown Buffalo. Professional and welcoming. All organic products for sale. Definitely try them out!"
Kyle
"Fast and Confident. I love my new hair, and I am very picky. Taira listened and did exactly what I wanted."
Andrea
"Carly is the best!! I've been getting my hair cut by her for many years. I highly recommend it here."
Sarah